Now on view
The Artists of 249 A
A group show in conjunction with Fort Point Open Studios
September 18 - October 20, 2019
Reception: Wednesday October 2nd, 5-7pm
The 249 A Street Cooperative's annual group show features works by members of the cooperative and the artists who will exhibit with us during Fort Point Open Studios.

The show includes painting, drawing, photography, prints, ceramics, mixed media, and sculpture.

LOCATION AND HOURS
The Gallery at 249 A, 249 A Street, Boston MA 02210
in the Fort Point neighborhood of South Boston
Gallery Hours: by appointment


The Gallery at 249 A Street is supported by a grant from the
South Boston Community Development Foundation


About the Gallery at 249 A
Gallery At 249 A features rotating art exhibitions and special arts events. The space is an evolving project of the 249 A Street Cooperative, one of Massachusetts's first limited-equity live/work cooperative for artists. The building, which is home to more than 45 artists and their families, has served as a model for artists' housing nationwide and was key in the growth of the Fort Point Arts Community (FPAC). Gallery At 249 A Street was the home of the FPAC Office for its first eleven years. The 249 A Street Cooperative celebrated its 30th anniversary with the opening of this new gallery space in September 2014.
The Gallery at 249 A is supported in part by a grant from the
South Boston Community Development Foundation.
Open by appointment.
To schedule an appointment email: 249Agallery@gmail.com
PREVIOUS EXHIBITIONS

Martin Berinstein
Instertice
July 31 - September 12
Reception and artist's talk: Thursday September 5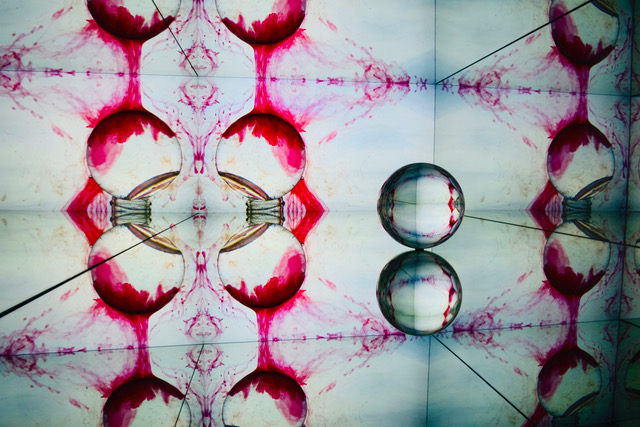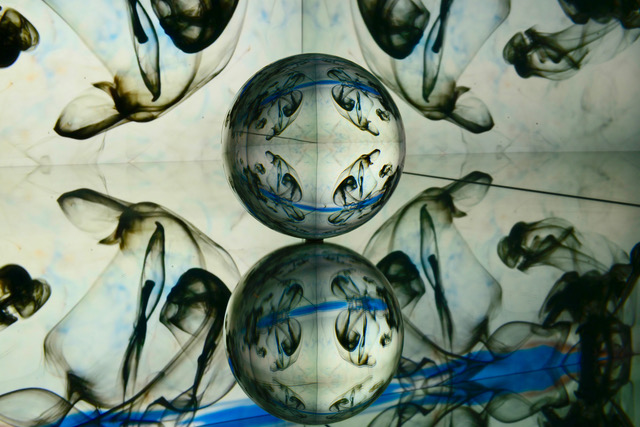 interstice noun
in·ter·stice | \ in-ˈtər-stəs
plural interstices\ in- ˈtər- stə- ˌsēz
Definition of interstice
a
: a space that intervenes between things
especially : one between closely spaced things
interstices of a wall
b
: a short space of time between events

Chasing The Light
paintings by Eva Matysek-Konieczna and Anna Leliwa

June 17 - July 26
Reception Thursday June 20, 5-7pm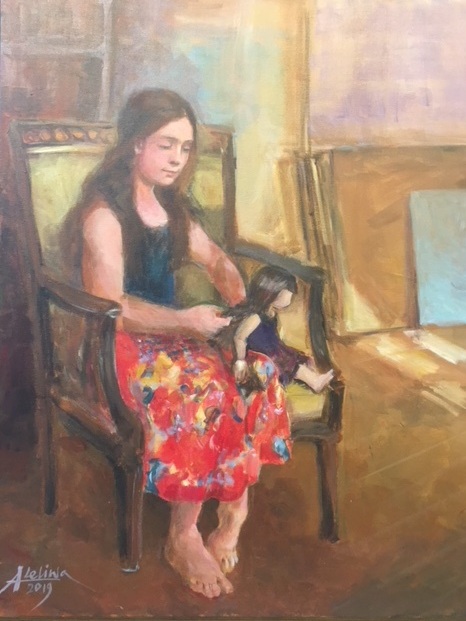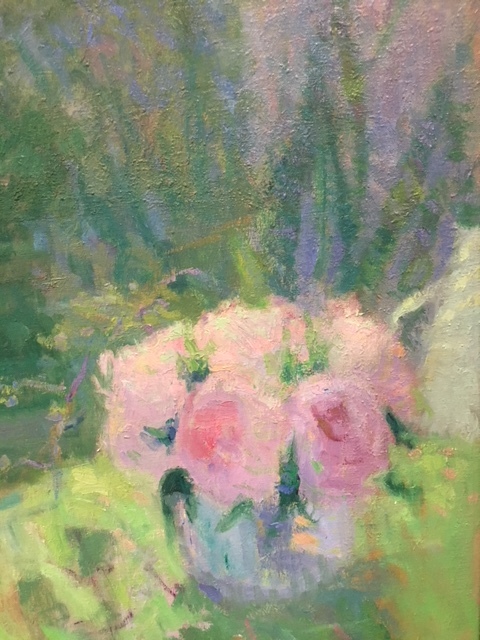 About the artists:
Anna Leliwa - painter, illustrator, since 2007 member of Fort Point Art Community. Anna graduated from the Academy of Fine Arts in Warsaw with M.A. from the Department of Fine Art Restoration. Her classical training in drawing and painting based on coping the masters in the museums reflect old school tradition and personal journey to define herself as an artist. Anna works with different media: from watercolor, to egg-tempera, oils or acrylics. Technical skills allow her to work in different styles and switch easily scale of paintings - from miniatures to big murals f.e. in Heartland Robotics in Fort Point or Our Lady of Czestochowa Church by Andrew Square in Boston. Anna shows her paintings in Europe (Poland, Switzerland) and United States. She also published several books with illustrations for children in Poland, United States, Great Britain and New Zealand.
Ewa Matysek Mazur, née Konieczna was born in Warsaw, Poland. She holds an M.A. degree with honors from the Academy of Fine Arts in Warsaw where she studied art conservation and painting. She permanently resides in Los Angeles where she has established a reputation as an accomplished artist and a leading conservator of fine art. Her studies and background in the conservation field have enabled her to acquire an intimate knowledge of the works of art of the world's great masters. She has learned and perfected a wide variety of techniques and technologies of painting used by renowned artists of different epochs. This has given her a solid foundation for creating her own art. Ewa's interest in painting was already apparent during her student days in which many of her canvases were shown at exhibits highlighting the work of outstanding students. As time passed, her artistic energy and continuing interest in painting studies brought her recognition as a gifted artist, evidenced by her numerous awards and exhibitions. Two years later, in 1998, a portrait and a landscape brought Ewa awards at the same Gold Medal Exhibition, a prestigious event for the artistic community of the United States, organized by the California Art Club and held in the Luckman Fine Arts Complex of the California State University at Los Angeles.
In the fall of 1999 Ewa's paintings were featured in a one-man show in the Artemis Gallery in Kracow, Poland and received favorable reviews in the Polish press. Ewa's oeuvre and talent have also been recognized by the American media. She has been interviewed by the press, radio and television and various commentaries have appeared describing her life and work. Current editions of the National Registry of Who's Who and the Cambridge Who's Who describe Ewa's achievements as exceptional. Her paintings show artfully arranged ceramics, silverware, flowers, fruit, and light temperature. She revitalizes the renaissance period of art quality and fine art techniques that have been forgotten by contemporary artists. After a period of intensive work, in 2008 Ewa's newest paintings were featured in an exhibition by the Mazowieckie Museum in Płock, Poland also known as Muzeum Secesji [Museum of Art Nouveau].

Domingo-Martin Barreres
Baroque Pop
March 27 - June 7
Reception March 29 6-8pm
Artist's statement:
BAROQUE POP is a series of Popular Culture Icons, which, at some point in my life, had an impact in shaping my psyche and, on some level, how I view the world and my place in it.
Some of these pieces are meant to pay tribute to the particular artists depicted while others are more politically motivated in their composition. All imagery is drawn from the catalog of memories that is my past, which informs my present.
While I hesitate to classify my work as Idolatry, these figures have taken on larger than life personas within the sphere of mainstream influence, and, more specifically, my personal development.
My work is an attempt to amalgamate traditional manipulation with experimental innovation, fusing archival pigment and encaustic techniques with computer generated imagery and cutting edge laser technology.
-Domingo-Martin Barreres
The Gallery at 249 A presents two shows:
Lenore Tenenblatt
CURIOUS
Deteriorated wood and vintage objects
Raggedy oblongs of deteriorated, found wood are joined into sculpture. Assemblage contains ageless, recognizable bits and pieces of past time-- maybe part of our own past, maybe not. The stories here are non-linear but surface and color keep a gaze moving back and forth throughout each piece. The mono prints are marked in rhythm to the three-dimensional sculptural work.
and
Caroline Muir
FLIGHT OF FANCY
photographs of natural subjects
February 20 – March 22, 2019
Reception Wednesday March 13, 2019, 6-8 pm
Bebe Beard
The Memory of Water
January 10- February 15, 2019
Reception Thursday February 14, 2019 6-8pm
The Memory of Water
In my generation, we grew up thinking the ocean was the ultimate. Water was limitless in its ability to absorb, infinite in its ability to support life. How childish this seems now. Through video projection, sculpture, installation, sound and now with these reliefs and collages began in 2017, I am trying to create art meant to help us feel and think twice.
The list of natural disasters affecting water is sobering. All the gallons of oil, all the heavy metals. Reconciling the feelings these events produce in me with my direct experience of the beautiful places I have been a struggle. This work expresses my sorrow for the water. It is the voice I would give the water if it could communicate the distress.
The choice of materials, colors, and shapes combine with energy that transforms. I hope the art helps us remember the facts and perhaps change our behaviors.
-Bebe Beard January 2019
The Year of the Bird
Celebrating the 100th Anniversary of the Migratory Bird Treaty Act
November 20 – January 4, 2019
Opening Reception: Thursday, November 29, 5:30 – 7:30 pm
Special events: The gallery will be participating in the 249 A Street Holiday Arts Sale on December 8 from
11am to 5pm. The gallery is also open by appointment.
The Year of the Bird, a group show of painting, drawing, photography, book art, ceramics, and installation art, curated by Bonnie Mineo.
Four billion birds will fly over North America this fall.
This Act has been protecting migrating birds on their journey.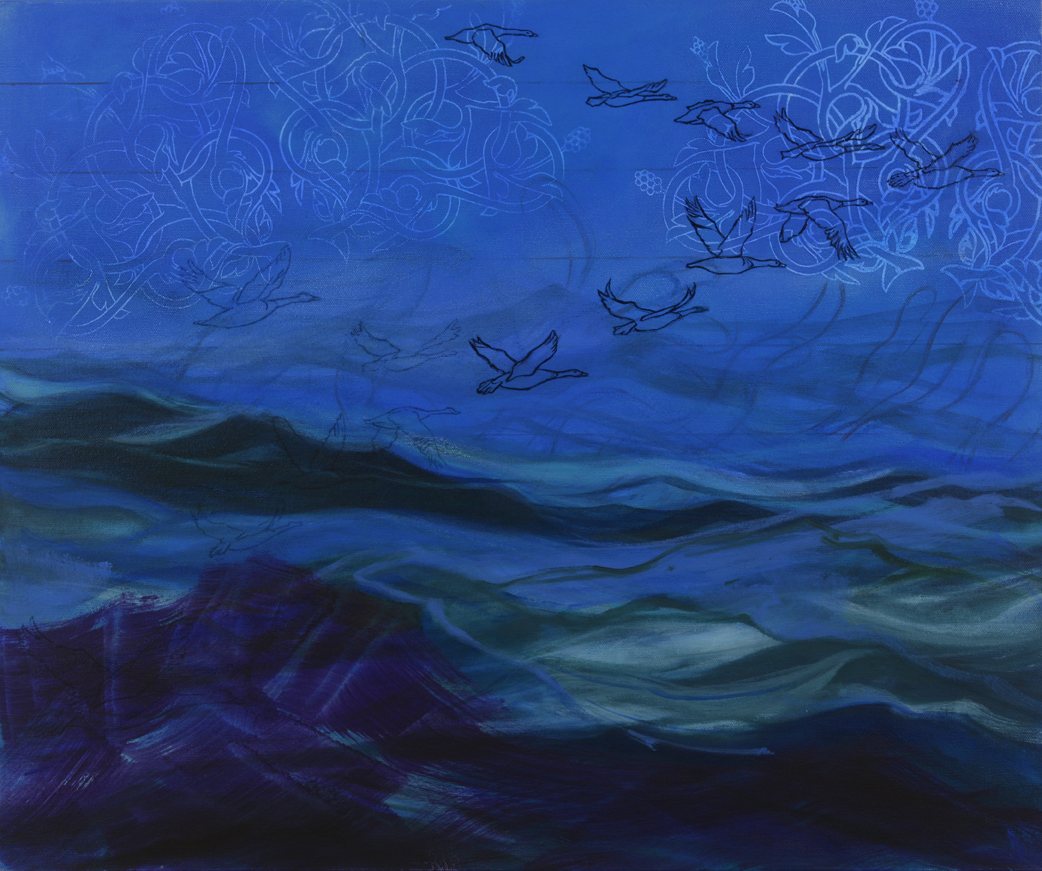 Participating Artists:
Laura Davidson , Michele Gutlove, Pat King, Lisa Knox,
Mary McCarthy, Bonnie Mineo, Gabrielle Schaffner, Anne Sargent Walker
The show also includes Birds on a Wire, an installation of unframed birds created by artists of
the 249 A Street Cooperative, their children, and grandchildren.
The Artists of 249 A Street
our annual group show
October 6 - November 16, 2018
Reception on Thursday November 8th 2018, 5-7pm



Ephemeral Permanence Valda Zalkalns
Ephemeral Permanence Valda Zalkalns
A retrospective of her life and art
Opening receptions: Saturday September 8th, 2-9pm and Sunday September 9th, 2-5pm
Valda Zalkalns (1940--2017)was a founding member of the 249 A street cooperative. In early life she and her family were Latvian refugees from the Soviet army, living in DP camps for eight years. She was an active artist for fifty years after her graduation from the School of the Museum of Fine Arts, working in watercolors, commercial art, handmade ceramic tiles, earth art, photography, and mono prints. This retrospective includes work from each of phase of her artistic life.
Open by appointment. Please call Richard Sampson 617-332-9966 to schedule a visit.
Botanical Erotica
Featuring works by:
Susan Anderson Domingo Barrares
Domingo Martin Barrares
Tony Savarino
Becky Dwyer
Lisa Knox
Kirk McNeil
Ruth Fields
Bonnie Mineo
on view through August 18, 2018
George Vasquez
FORT POINT: Where art and history live
May 16 - June 22, 2018
Closing reception June 21, 5:30-7:30pm
After his exhibit, Transformation in the Seaport , George Vasquez follows with a new exhibit of photographs of the neighboring Fort Point, its buildings, artists and their studios.
Open by appointment. To schedule a visit, contact George at georgevqz(at)gmail.com
See more of George Vasquez' work on his website here
George Vasquez
Windows and Mirrors: Transformation in the Seaport
April 3 - May 15 2018
Opening Reception Thursday, April 12 5:30- 8 pm
Photographs of Boston's Seaport as buildings of steel and glass emerge and merge with sky and water on the edge of Boston Harbor.

Difficult Women presents the work of eight artists considering the question "What does it mean to be labeled "difficult?" -–a question particularly apt as contemporary women speak out about social, cultural, and political concerns. Through a variety of media, ranging from an animation based on the celebrity Cher, to a drawing of suffragists dedicated to gaining women the vote, the artists present work about women chafing at traditional roles or re-defining them, often taking risks or facing obstacles in the process. Artists included in the show:

Laura Davidson, Joanne Kaliontzis, Lisa Knox, Amy MacDonald
Mary McCarthy, Maria Molteni , Shirley Veenema, Denise Wallace-Spriggs

The Gallery at 249 A
Exhibit: February 22 through March 30, 2018
Reception: Thursday, March 1, 5:30 – 8:00pm
Millinery Demo: Denise Wallace-Spriggs, March 10, 3:00- 4:00pm
Gallery Hours: Saturdays, 2:00-5:00pm and by appointment.
Hours may vary.
Contact fortpointstudio@gmail.com for additional info.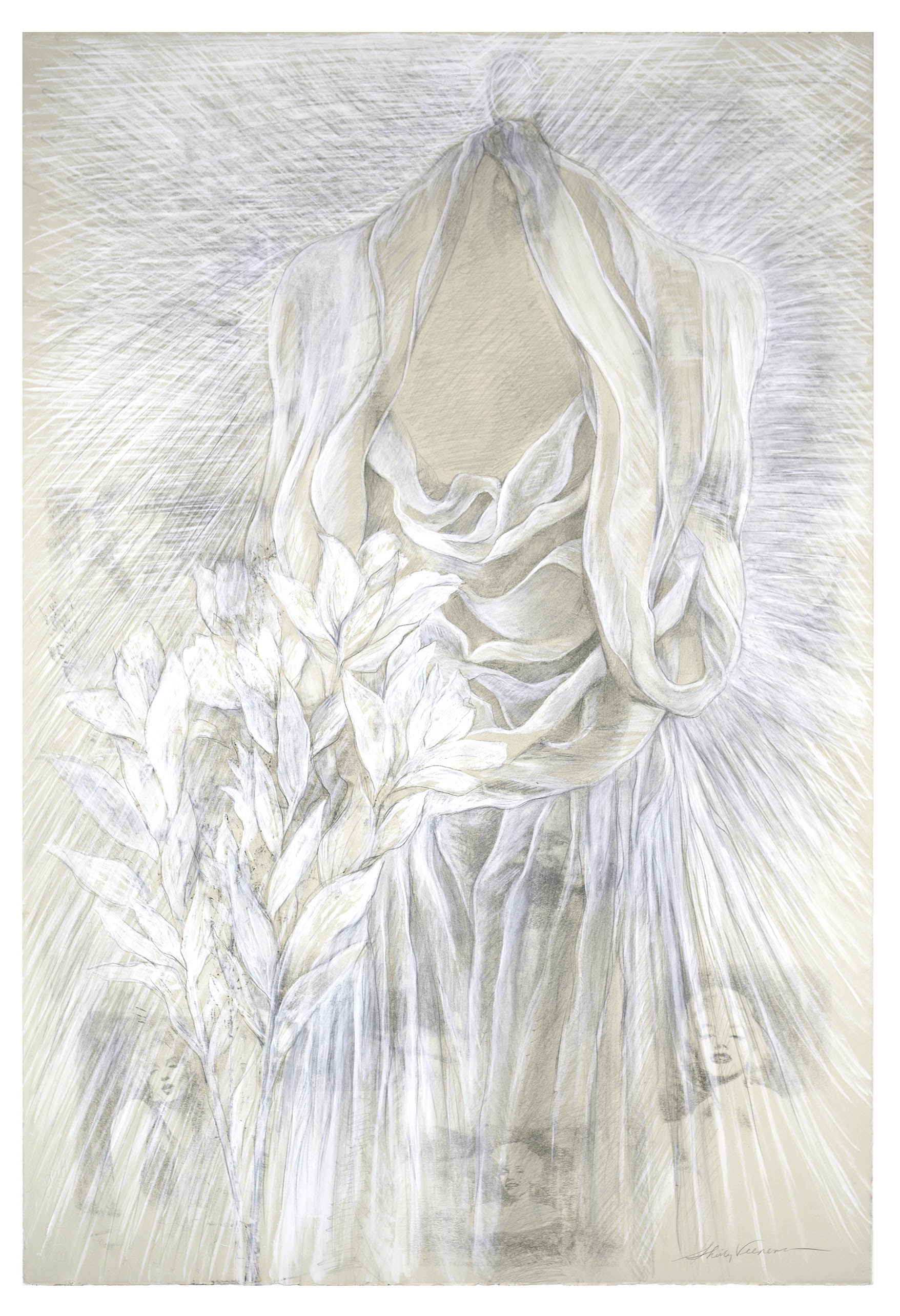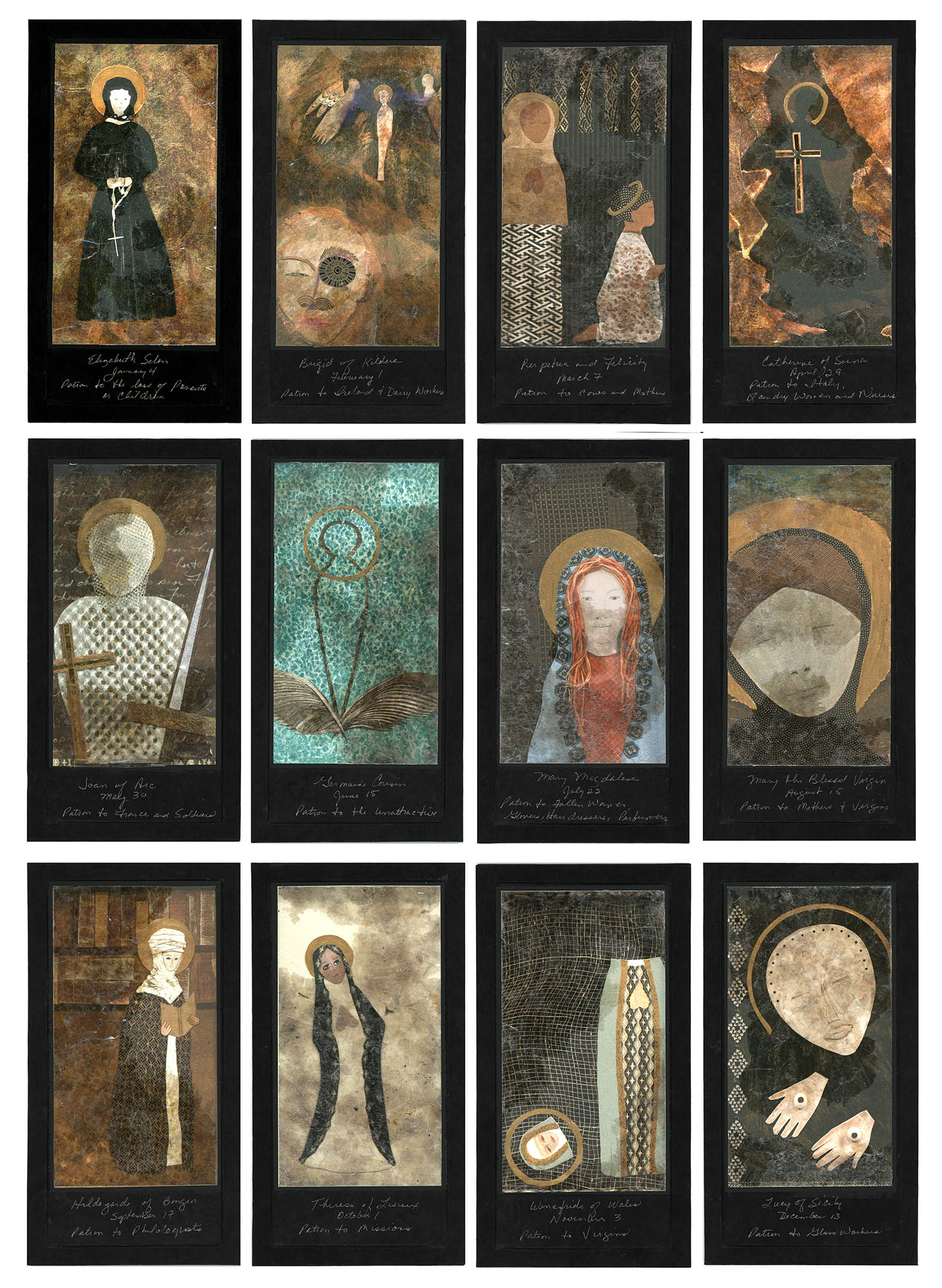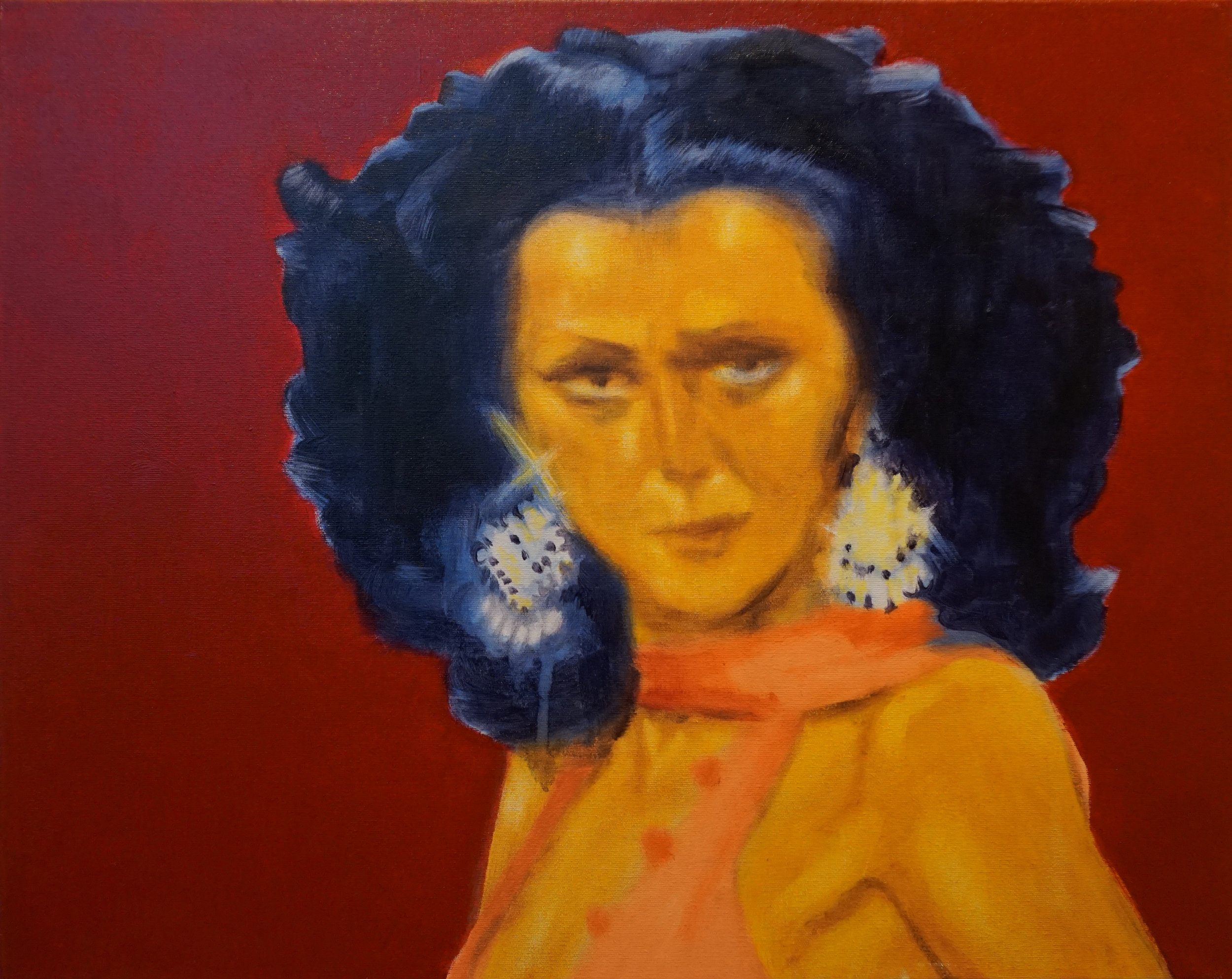 Bebe Beard: Code · From Under
January 15 - February 17, 2018
Reception: Thursday, February 1st, 5-7 pm
viewing hours: dusk to dawn
and by appointment with the artist. Call or text 617· 416 ·7827
Artist's statement:
In my generation, we grew up thinking the ocean was the ultimate. Water was limitless in its ability to absorb, infinite in its ability to support life. How childish this seems now. Through video projection and sound I am trying to give water a voice. In this exhibit, using point-of-view literally, I create art meant to help us feel and think twice.
For nearly twenty years I've been playing with projecting video on anything but a screen or flat surface. I love the surprises that happen when you do this. I love how 'reality' can be bent. In Code Laboratory, I'll use three to five projectors and wireless speakers to experiment with video and sound sequences and various surfaces and shapes. A generous grant from the Berkshire Taconic makes access to this gear possible.
Artistic Influences:
My video art is rooted in the history of film montage and the early users of video as an art form. The most significant influence has been my exposure to Jed Speare and Walter Wright and the machines that were at Experimental Television Center in Binghamton, New York. The post-production layering of images and sound allows me to create a basis for the poetry I seek to make in my art. Along with video experiments of the late 60's and early 70's another huge influence on my work was collaborating with the composer and my friend the late Lou Cohen. A student of John Cage, Lou and I developed a shorthand way of creating music for my video that focused on structure. I am deeply indebted to his generosity.
Also, around the late 00's I volunteered to be a crew member on the last Gloucester fishing schooner to come down the Essex River. Being on deck began a fascination with the materials used in sailing. While researching, I came upon signal flag code and its meanings. Besides being carried on most international sailing vessels, signal flag code has been the basis for poetry by Hannah Weiner and Anne-Marie Oomen.
-Bebe Beard
Jean Cain: Boston and Beyond
November 15 - December 31, 2017
Opening Reception Wednesday November 15th 6-8p
" I endeavor to create paintings that transcend the boundaries of place.
For almost forty years I have been fascinated by the urban landscape--the ever changing scene: the tension between old and new, the elements of abstraction in the everyday scene. I walk into the city every day and a view I have repeatedly seen suddenly becomes compelling.
The process of painting is as important as the subject matter. I work with oil stick, oil paint, and dry pastel on rag paper. I have recently begun to work with oil on canvas."
-Jean S. Cain, 2017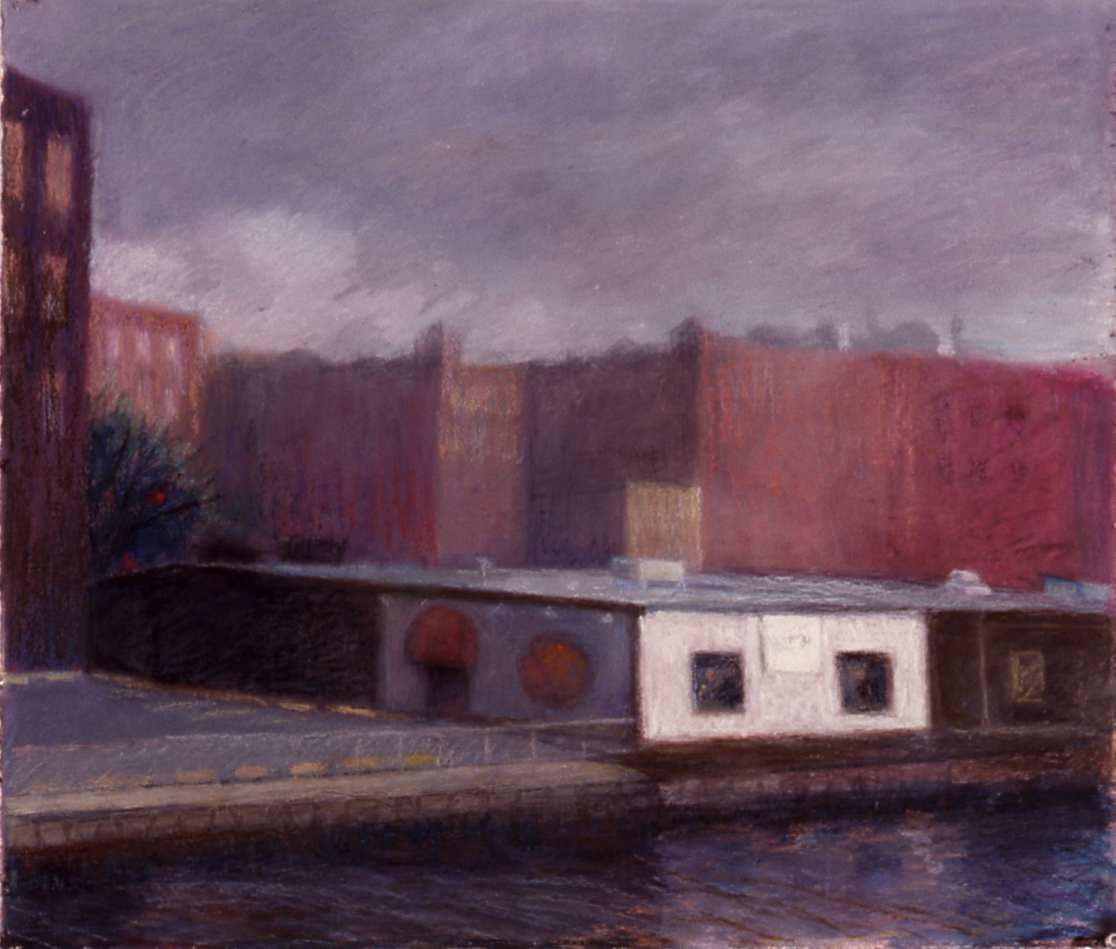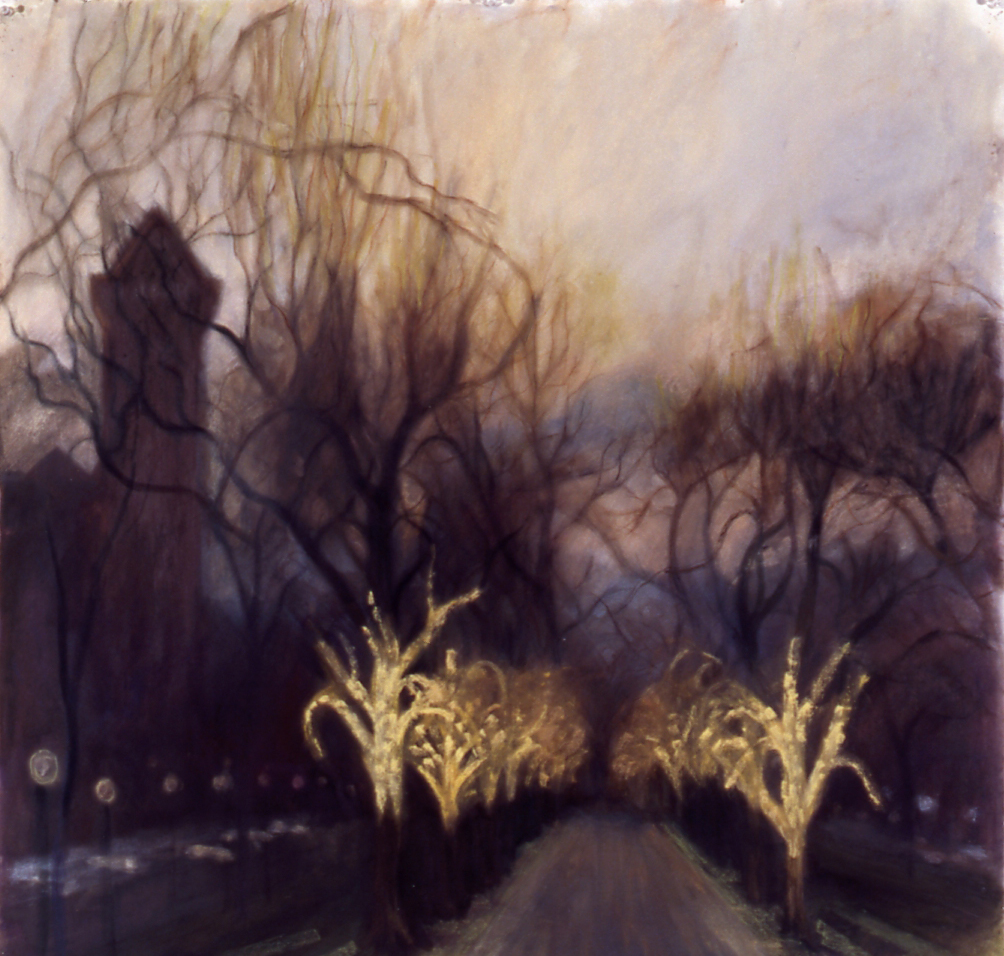 The Gallery at 249 A presents:
The Artists of 249 A Street
a group show in conjunction with Fort Point Open Studios
October 6 - November 10, 2017
Reception: Thursday November 2, 5:30-7:30p
Bejeweled
a tribute to artist Paola Savarino
August 17--September 30, 2017
Gallery at 249 A Street presents Bejeweled, a new exhibit of works by Paola Savarino, to honor her memory and legacy not only as a creative force, but also as an accomplished advocate for affordable live/work space for artists in the City of Boston. Sponsored by 249 A Street Artists Cooperative, Gallery East and the South Boston Community Development Foundation, the exhibit runs from Thursday, August 17 through Saturday, September 30. Gallery hours are by appointment at 617-416-0718. The show reception takes place on Friday, September 8, from 6 to 8 p.m. and is open to the public. Refreshments will be served. The exhibit and reception are FREE.

Bejeweled is co-curated by Duane Lucia and Tony Savarino, Paola's son, and features 25 paintings never before shown. They are works in acrylic, oil and mixed media, including glass beads and coins. The pieces portray highly-textured, colorful and poetic images that dance on the canvas and energize the viewers' senses.

"As a visual artist, much of Paola Savarino's experience translates into visual expressions," said Lucia. "Color, energy, symbols and surfaces are her means of exploring and understanding the world."

Early in Savarino's career, she illustrated Charles Bukowski's poem, "The Genius of the Crowd." In the 1980s, she became known for her large abstract canvases and, more recently, her encaustic mixed media Buddhas. She received numerous awards over the course of her career, including a Museum of Fine Arts Fifth Year Grant and an endowment from the WBZ-TV Fund for the Arts to create one of the first large arts projects—a billboard painting—in Fort Point. Her paintings are part of the permanent collection at The Rose Art Museum at Brandeis University.

Born in Cleveland, Savarino moved to Boston in 1970 to attend the School of the Museum of Fine Arts, where she would later go on to teach painting. As Boston's Fort Point area—with its abandoned warehouses—became a destination for artists in the late 1970s, Savarino and others began working and living in the huge loft spaces despite the buildings being commercially zoned. They feared being caught, every knock on the door inducing panic and a scramble to hide signs of residence. That was no way to live.

In 1980, Savarino helped found Fort Point Arts Community (FPAC), which set on a course to find, re-zone, purchase and renovate buildings in which artists could afford to work and reside legally. The organization's first success was the 249 A Street Artists Cooperative, where Savarino and her son took up residence along with 44 other artists. FPAC has since gone on to develop The Artist Building at 300 Summer Street and play an important role in establishing Midway Studios. Today, more than 300 artists live and work in Fort Point, and FPAC has become a model for artists' organizations nationwide.

Paola Savarino passed away on March 8, 2017. Her son, Tony, said, "Paola treated everything and everyone she came in contact with like a rare and precious jewel." It's clear that her spirit, talent and kindness live on with her family, friends and the Boston artist community.
FLOW
The Work of Lisa Knox and Kirk McNeil
July 6 through August 15, 2017
Reception: Thursday, July 20, 5:30 – 8:00 pm
"Flow" is a meditation on the sea with its ceaseless tides, waves, wind and weather. It is also a tribute to the complex intermixing of ideas and experiences between two artists who have been married for many years. The open-ended question presents itself; how do ideas "flow" from one person to the other and how is the vision of one artist influenced by the observations and opinions of the other? Within this framework the exhibit becomes an opportunity to examine the changing nature of two elemental forces in perpetual flux: the ocean and love.
Kirk and Lisa have shared a studio in the 249 A Street Artists Cooperative in Boston for over 20 years. Their free time is spent wandering the shores of New England in a 1963 Ford Ranchero in search of inspiration and subject matter for their work.
Kirk McNeil
In his current work Kirk is searching for small, quiet events on and near the water. Waiting for the moment when the effects of light, wind and tide coalesce, transforming the way we perceive the natural world. The images are created using old favorite lenses with a digital acquisition format. The goal is to make a piece of digital art without heavy digital influence.
Lisa's Knox
Lisa's paintings are inspired by the mesmeric quality of wave-forms. Each painting is like a window looking out to the sea where the viewer can channel their mind. Gestural line, grids and broad planes of color emerge and dissolve echoing the ever-changing nature of the sea. By layering seemingly disparate elements Knox suggests that the deeper mysteries lay submerged beneath the oceans surface, where the underlying forces and patterns aren't immediately apparent.
About the artists
Lisa Knox lives and works in Boston's Fort Point neighborhood. Her work has been exhibited throughout America and internationally. Knox has shown in numerous art fairs, with the ISE Cultural Center in New York and the Wills Gallery in London. Her work can be found in American and international private collections.
Kirk McNeil worked for many years as a television photojournalist and editor. He has earned an Emmy Award along with awards from the National Press Photographers Association. His video and still photography have been exhibited throughout the greater Boston area.
Men, the invitational
group show curated by Steven Muller
featuring works by:
Domingo Barreres, Steven Muller, Robert Siegelman, George Summers JR, Mark Younkle
Opening reception Tuesday June 6th
The DNA: Visual Exercises
Martin Berinstein
Sofia Berinstein
April 2 - May 15, 2017
Opening Reception: Friday April 7, 6:15-8:00p 249 A Street Boston, Massachusetts
Winter Landscapes of Northern New England
Over the years, father and daughter have been traveling around Northern New England at the peak of winter, each time viewing the same new landscapes through their own, different perspectives.
This is the selection of images collected over those journeys, visual exercises in the connection between photographer and landscape. In virtue of a constant variable, they show the differences in related eyes.
Martin Berinstein (the father) is a professional photographer who has been practicing for 40 years. His work abstractly depicts the motion of water and color, involving the audience in awe, reflection, and play. He has exhibited widely in the Boston area, including the Boston Convention Center, Northeastern University, as well as internationally. Sofia Berinstein (the daughter) practices photography and philosophy. She has exhibited at Cooper Union, MIT, and in a variety of group exhibitions in New York and Boston. Her work concerns the nature of perspectives representation and the relationship of ideas to objects.
Eli Alperowicz: Politics Life and Death
February 17 - March 27, 2017
Opening Reception Friday March 3, 6:00-8:00p
"In response to the disturbing political campaign which culminated in the election of the current " president " that remind me more than anything of the political campaigns of dictators current and past, the images I created in the last two years seems to be all coming together pointing to the direction the Donald is taking the country.
Using paper as preferred surface or cardboard or unframed canvases was my way of conveying a message not of beauty, but of concern and alarm." -Eli Alperowicz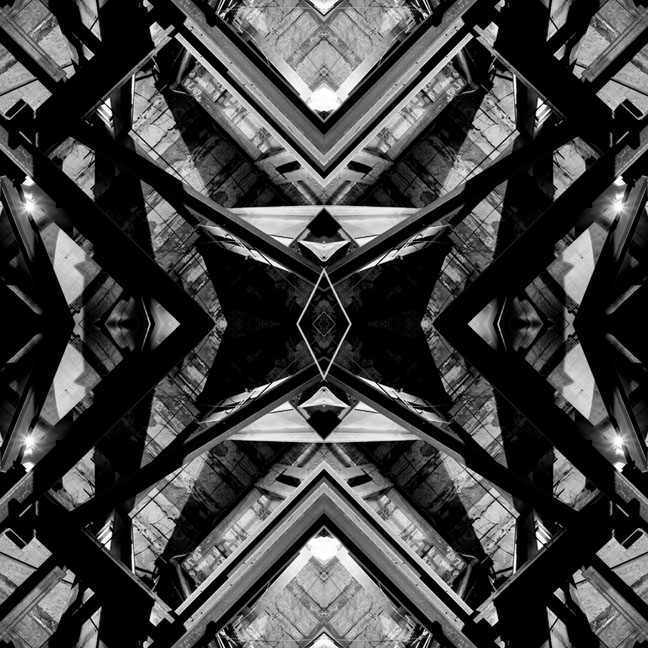 The Colors of Nature: Dorothy Hebden Heath & Caroline Muir
December 1-January 5
Opening reception: Thursday December 15, 6-8p
WE'RE BACK
Marilyn Tarlow & Bill Tarlow
Paintings and Drawings by Marilyn Tarlow and photographs by Bill Tarlow
May 4 - 28, 2016
Opening Reception: Saturday May 7th, 2-4pm
Elaine Buckholtz
The Ruin of Nostalgia ( a day into night light installation )
April 2-28, 2016
Opening Reception: Wednesday April 6, 5:30-7:30
A visual exploration into the ruptured collisions of memory and the weathering of objects as they are sustained and changed through light, space, and time.

"All matter is spent light." Louis Kahn
About the artist
Elaine Buckholtz is an installation artist with a background in lighting design and music. Her work explores the medium of light as both an ephemeral phenomenon and as an intervention to unmask hidden aspects of architectural forms found in urban settings and landscapes. She has most recently shown works at The Lumiere Festival, London, England and Derry Ireland, Souzy Tros, Athens Greece, Back Yard Stories, Batumi, Georgia, Electric Works Gallery, The Luggage Store Gallery in S.F., and Sasha Wolf Gallery in New York. Elaine has also worked with Meredith Monk over the past fifteen years lighting Monk's work internationally. She is currently a professor at Massachusetts College of Art and Design in the Studio For Interrelated Media.
more about Elaine on her website here
Domingo Barreres: Paintings, Drawings and Prints with Lingering Vibrations from Spain
February 22—March 28, 2016
Opening Reception: Saturday February 27, 6-8p
Artists Talk: Thursday March 10, 6p
"Some (many) say that painting is no longer relevant in the 21st century because it has exhausted all it could do during its long, long history. It is a convincing proposition and they may have a point. But the challenge is so good, so tempting. So at the dawn of the 21st century I thought I would like to try to make paintings that elicit the sense of awe that has been painting's traditional pedigree."
-Domingo Barreres
Domingo Barreres is one of the founding members of the 249 A Street Cooperative and one of the pioneering artists who first found studio space in Fort Point. Born in Spain, he came to the US in 1957 and arrived in Boston in 1960 to study at SMFA, where he later taught until his retirement in 2006. Barreres exhibits his work locally and internationally. In Boston, he is represented by Miller/Yezerski Gallery.
"During my youth in Spain in the 1940s and 1950s, I absorbed the culture's unique mixture of the spiritual and profane. Once living permanently in the USA, my adult analytical disposition was able to appreciate the clashing cultural contrasts made even more poignant by the privilege of distance.
During my late 50s, a visit to southern Spain compelled me to explore certain issues for which I had no form – as yet. And from the early years of this millennium academic figuration would insert a parenthesis within my preferred approach to metaphor through abstraction.
The works in this exhibition fall somewhere in the middle of this exploration using a figurative format and are influenced by another visit to Spain, this time to El Prado Museum in Madrid, home to the enigmatic painting LAS MENINAS by Diego Velazquez, as well as other, innumerable, fascinating visual and intellectual treats."
January 7 - February 19, 2016
Reception: January 21, 5-7pm
That artists love dogs seems obvious. Their poses and behaviors inspire us to take up brush or pencil or camera. Their cheerful openness to new experience sets an example for us to follow, if we can, and behind their eyes we sense a different kind of logic that, as we try to understand it, enlarges our own awareness.
artists:
Dirk Ahlgrim
Jennifer Amadeo-Holl
Domingo Barreres
Bebe Beard
Stephanie Berlo
Nyx Breen
Brian Bresnahan
Leah Davies
Claire Eder
Don Eyles (organizer)
Yetti Frenkel
Kippy Goldfarb
Dorothy Hebden
Lisa Knox
Amy MacDonald
Karen McFeaters
Kirk McNeil
Carla Michel
Dan Osterman
Heather Parker
Bruce Rogovin
Jose Santos
Sylvia Stagg-Giuliano
Lenore Tenenblatt
Nick Thorkelson
Daniel van Ackere
shown above: photographic installation by Don Eyles